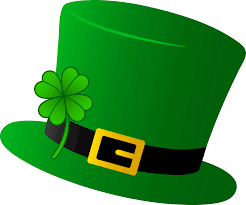 Those crazy Irish are about to be at it again! A piper friend of mine calls the second week of March the "Irish Olympics" because that's how much is going on. It's like Mardi Gras in green with lots of whiskey and beer. I have a list of regulars who call me every year, so it can be hard to book me on the 17th, no matter which day of the week it falls. But please try! I have successfully accommodated as many as six clients in one day. If I can't help you, I have plenty of friends in the pipin' bizniss. So ask me! I'll help you get set up with a piper who will rock the event. It's the ultimate touch for a holiday like St. Patrick's Day. Call Fred Payne Bagpiper at 510-926-9579.
As of today (Feb. 24), I am still available from about 11:30am until 4pm. Give a call before it gets any later!
I also have openings on the weekend prior to St Paddy's, the 14th and 15th of March. There are lots of goings on. I recommend the parade on Market St in San Francisco. My old band, the San Francisco Irish Pipers are in it every year. Go see 'em.