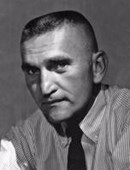 I performed Saturday, 11/26/16 on the beach in Aptos, California to help several generations of Gerry Priestley's family bid him farewell. We adjourned to his house nearby to conduct a similar celebration of life with a wide circle of friends. Gerry was a remarkable man and well-loved.
He was a Marine and received a Purple Heart award for his wounds in the Korean War. While attending Illinois Institute of Technology, he designed an H-shaped interlocking brick needing no mortar. He was one of the first employees of Hewlett Packard, enjoyed a long career there, and got his industrial design MS from Stanford in 1963.
Gerry was a sailor. This activity is tremendously healing (a warrior needs that) and brings a person close to earth and elements. His daughters, Jenny, Susan, and Emily remember some great days on San Francisco Bay and the photos on his collage show him in many of the places I, myself have sailed.
Gerry's life was full and joyful. He loved martinis in a most humorous way. In fact, he was an all-around humorist. Quotations his daughters remember: "I have two words for you, and they're not 'happy birthday.'" "Mary had a little lamb. Mary had a bear. I saw Mary's little lamb. I never saw her bear." "If you're looking for sympathy, it's in the dictionary between suicide and syphilis." "Martinis are like breasts: One's not enough and three's too many."
Gerry's house is on a steep hillside with deep forest punctuating the view of the Pacific. His bird feeders drew finches flying fearlessly within reach of a crowd of people and Gerry's especially interested cat. Gerry loved life and people and it is abundantly clear they love him just as much. So long, Gerry. I would love to have known you personally.
(By the way, Gerry had a 1957 Black Watch Regiment Pipe Band album – priceless)