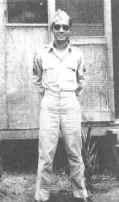 Monday, May 11 was a very special day, as I learned when I arrived at Golden Gate National Cemetery. I perform for funerals and graveside services there often and play for the Veteran's Day ceremony every year.
When I was preparing to play for the interment of Colonel Harry Katsuji Fukuhara, a man came to thank me for appearing. He asked if I knew who Col. Fukuhara was. I did not. The man told me that he had been a very special man. So I went home and read up.
It turns out that he has a Wikipedia page about him. He was born in Seattle in 1920. When he was 7, his father died and his mother moved the family to Japan. He returned to the U.S. in 1938 and was soon in an internment camp. But he volunteered for the army in 1942 and became a linguist in the Pacific theater.
"He served in the New Guinea and Philippine campaigns, earning a battlefield commission. Toward the end of the war he was part of the force preparing to invade Kyushu, Japan. Unknown to him, as he was preparing for the assault of Japan, he had a brother who was drafted in the Japanese Army who was preparing Kyushu's defense. Following the conclusion of the War he was sent to Japanese prisoner camps where he had to tell them of the bombing and the emperor's surrender. About a month following the surrender of Japan during the beginning of the occupation he secured authorization to look for his mother and brother in Hiroshima. Though both were suffering from the effects of radiation from the bomb, they had both survived." (Wikipedia)
He ended his military career in 1971 as military governor of the Yaeyama Island chain, part of the Ryukyu Islands.
"Following his military career, Fukuhara served in Federal service, again retiring in 1991. Among many decorations and citations, he earned the Distinguished Federal Civilian Service Medal by the President of the United States. He was inducted in into the Military Intelligence Hall of Fame in 1988 and made a Distinguished Member." (Wikipedia).
Here is the military hall of Fame article about him.
Col. Fukuhara died last month at the age of 95. It was a small group of mourners who attended, mostly family and colleagues. The Army honor guard was the most polished I have yet seen.